Product Description
1. Brief Introduction
Johnson screen is composed of support rods and wedge wire, adopting the advanced full contour welding fabrication process. Each intersection is connected by fusion welding, that it has strong structure, good mechanical performance. The continuous uniform stability of screen slots is controlled by the computer system.
The continuous slot formed by the V-shaped wires ensures a two-point contact between the particles and the slot, which minimizes clogging, and maintain smooth flow. Continuous slots ensure larger aperture ratio, larger flow area, and minimize underwater velocity of permeability, keeping sands away from the pipes even in higher water pressure. Slot size can vary according to difference service.
2. Parameter
2.1 Basic Data
Slot(mm):up to 25, 0.025 for minimum, available for fabricate according to customer`s requirement or site condition.
Opening ratio: opening area can be up to 60%
Material: low carbon steel, low carbon steel galvanized, stainless steel(304,316L, 321 etc.) Special material or alloy material is available for customers` requirement of special service.
Length (mm): max available length is 6000
Nominal diameter (mm): up to 1200, 25 for minimum
Connection: groove butt welding connection or threaded connection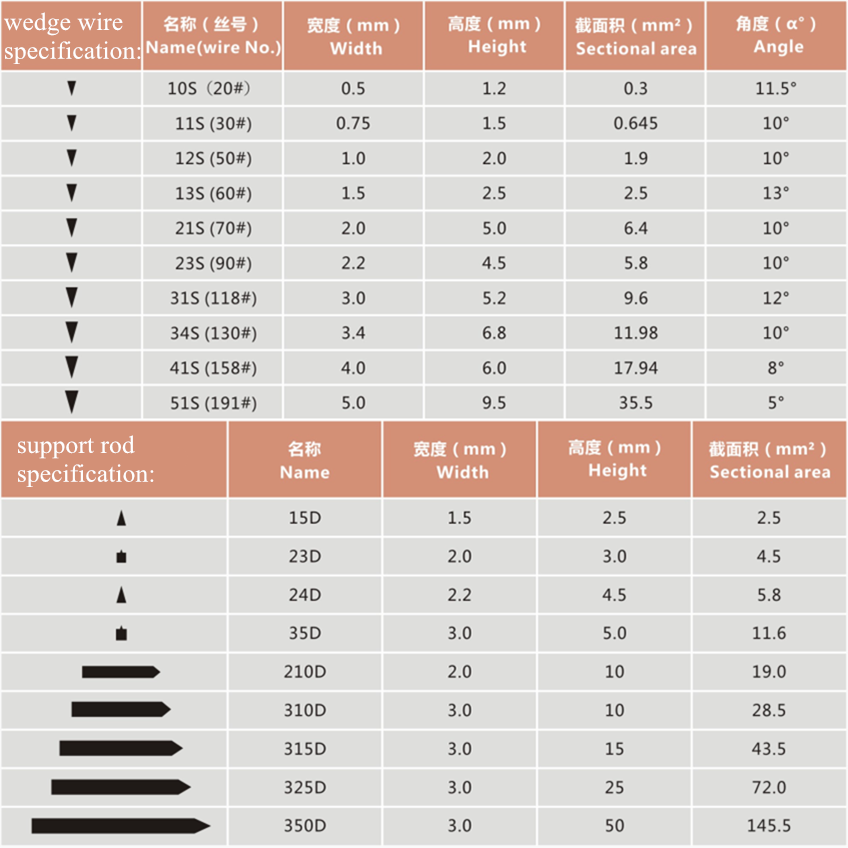 2.2 Technical Parameter
Applicable code: contour welding stainless steel pipe (SY5182-87)
Specification and size is customized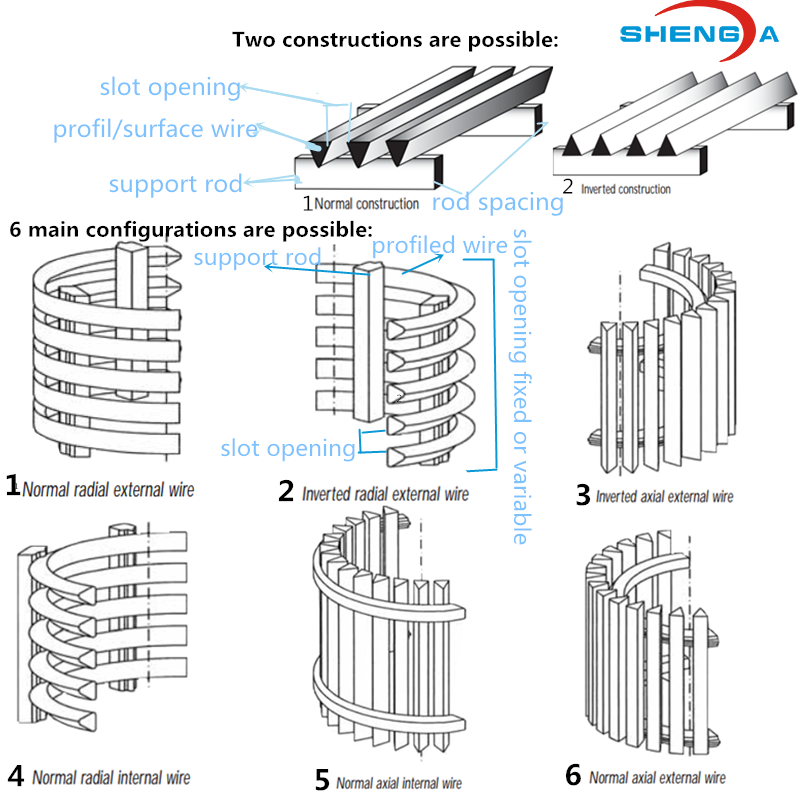 2.3 Our Advantage
The continuous V-shaped profile minimizes clogging and maintains smooth flow, making it more efficient.

V-shaped filtration slots help to improve self back flushing capacity.

High density uniform screen slots ensure larger aperture and no clogging which greatly improve working efficiency and prolong water well service life.

The fusion welding between wedge wire and all support wires, makes it strong enough to bear larger crush pressure.
3.Company Profile
3.1 Company Introduction
Xinxiang Shengda Filtration Technique Co., Ltd, is engaged in designing and manufacturing filtration products since establishment in 1998. Many professional engineers, experts devote to filtration & purification research and applications to offer technical support for the product designing and manufacturing. We has advanced manufacturing equipments, sophisticated production technology, sound quality assurance system.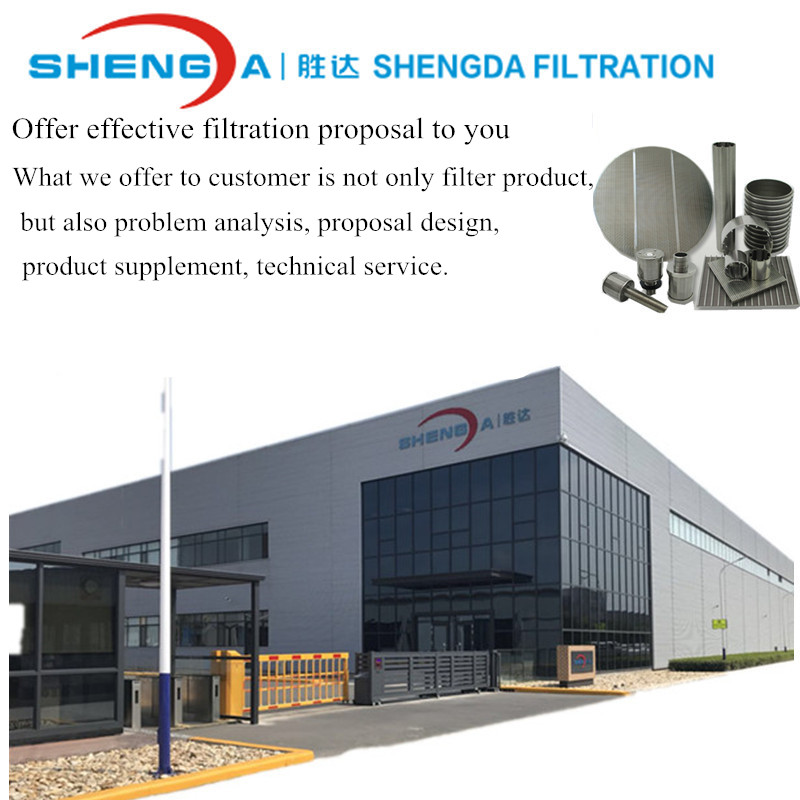 3.2 Product Application:
Products are mainly used in petroleum, chemical, coal chemical, nuclear power, gas turbine power generation, wind power, coal-fired power generation, construction machinery, coal mining and other fields.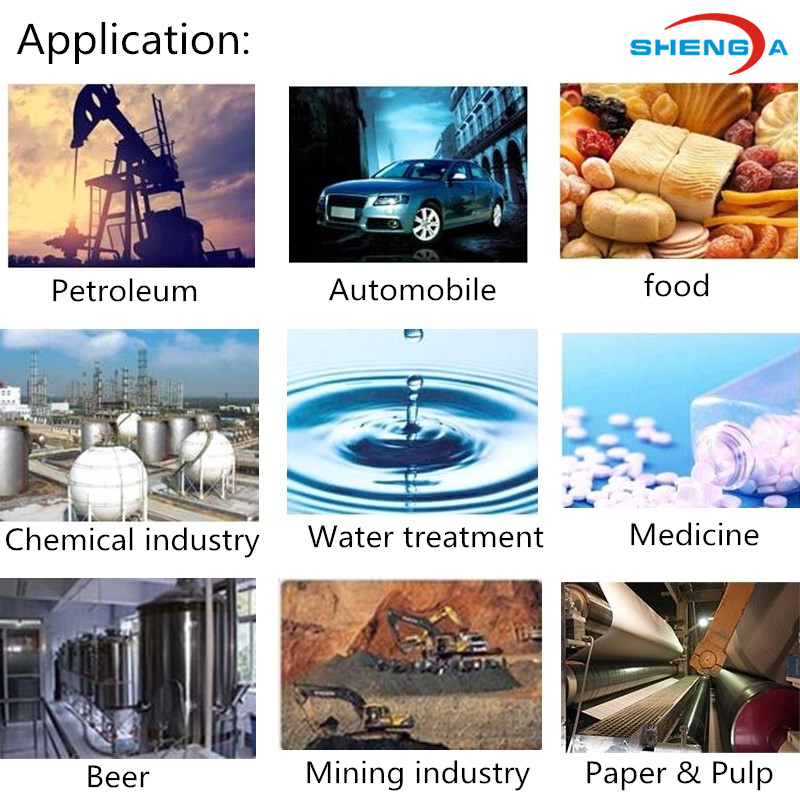 3.3 Company Advantage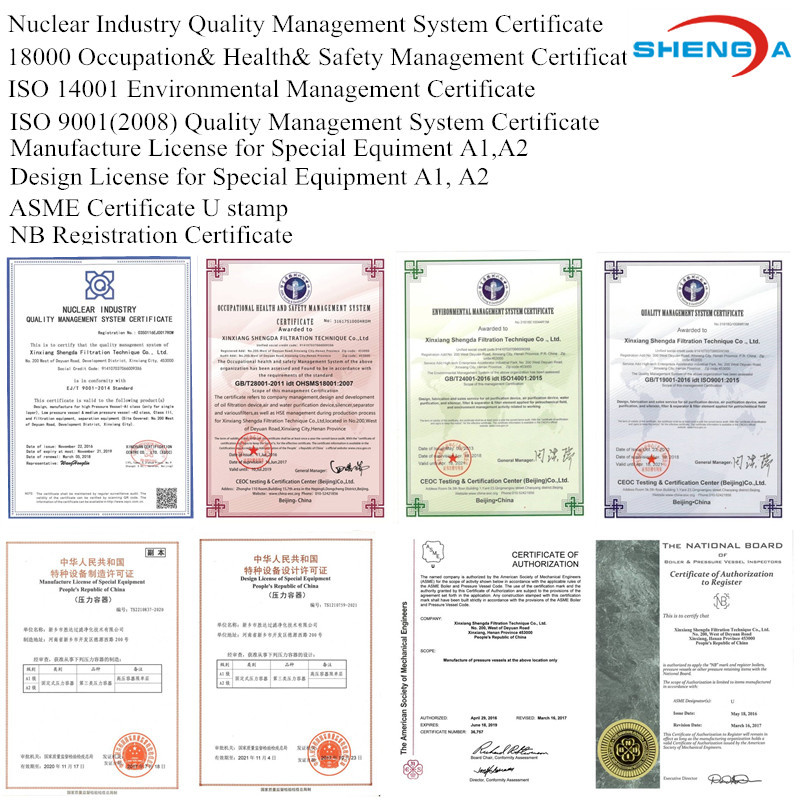 The type, supply quantity and application field of our product are far ahead of other domestic manufacturers. We have the most complete product chain: metal sintered filter material-filter element-filter container-set of equipment--laboratory-filter cleaning and regeneration. This chain ensures that we can produce high quality product with relatively low cost.

We have cooperated with many companies in the world such as SINOPEC,SEI, CNOOC,SABIC., BASF, BP p.l.c ., Petroleum Authority of Thailand, PetroKazakhstan, etc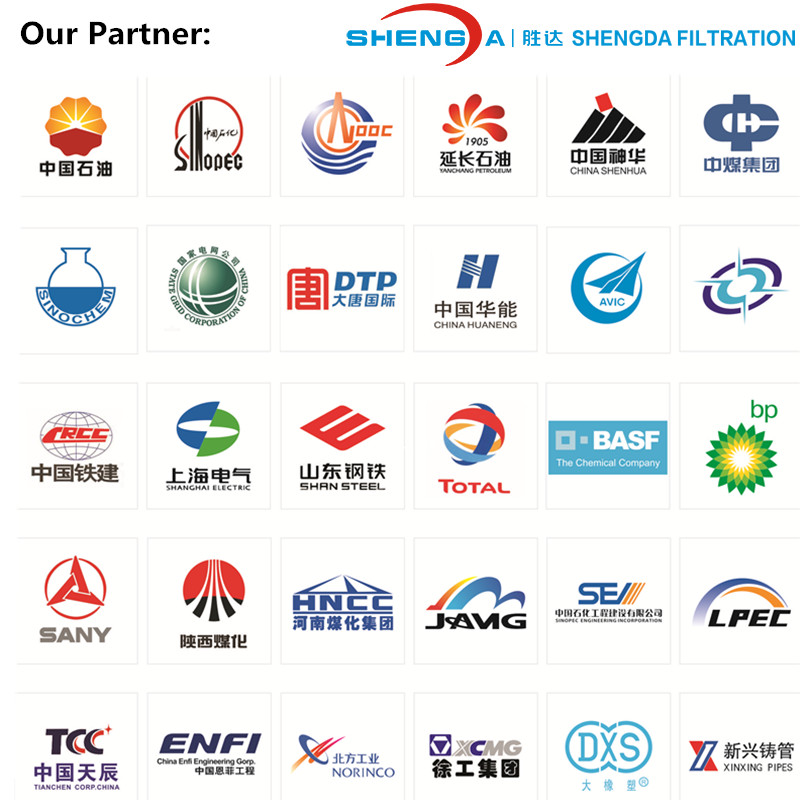 We have advanced filter element testing equipment such as filtration and purification engineering technology research center, filtering and separation technology joint laboratory, gas turbine air filter EN779 test room, etc.

The company has set up 21 offices in China, from project follow-up, equipment delivery, spare parts replacement, etc. to provide meticulous and considerate services to the owners. In terms of international market, the company has set up an office in Dubai, which radiates the entire Middle East market, while the distribution and sales channels of North America and Central Asia are steadily advancing.
3.4 Introduction of Our Johnson Screen Workshop:
We have lots of resistance welding wire winding machines to produce filter element with small caliber (<100mm)and bigger caliber(100mm-1600mm). We have advanced equipment to produce our filter and filter element. Our annual production capacity of small caliber (diameter from 25mm to 100mm) filter element is more than 10000 pieces. The annual production capacity of water filter pipe used in water supply and geothermal projects is more than 10000 meters. The annual production capacity of Johnson screen support grid >is more than 100 sets.