Product Description
Change-over Inline Oil Filter (SDRFLD) (Cast Version)
---cast /steel material
---up to 1300 L/min
---up to 25/40 bar
---equipped with a ball change-over valve
1. Technical Specifications
1.1 Filter Housing
Construction
The filter housings are designed in accordance with international regulations. The two sections of the filter housing, each of which has a bolt-on cover plate, are connected by means of a ball change-over valve.
Standard equipment:
* connections for venting and draining
* connection for a clogging indicator
1.2 Filter Elements
Max. Allowable D.P.:
BN/HC:20bar; P/HC: 10bar W/HC: 20bar V: 210bar
2. Description
Mounting as inline oil filter
Temperature range - 10 ℃ ~ + 100 ℃
Pressure setting of clogging indicator △ Pa= 2bar -0.2bar (others on request)
Seals NBR (=Perbunan)
3. Notes
* Filter housings must be earthed.
* When using electrical clogging indicators, the electrical power supply to the system must be switched off before removing the clogging indicator connector.
* Filters must be flexibly mounted and not fixed rigidly to the floor or used as a pipe support.
4. Application
It can be used for mineral oils, lubrication oils, non-flam fluids, synthetic and rapidly biodegradable fluids.
5. Characteristics:
1) It can meet the requirements of the hydraulic system for filtration accuracy, that is, it can block certain sizes of mechanical impurities from entering the system.
2) The flow capacity is large. That is, when all the flow passes, it will not cause excessive pressure loss.
3) The filter element should have sufficient strength. Will not be damaged by the action of pressure oil.
4 )Easy to replace filter element for easy disassembly and maintenance.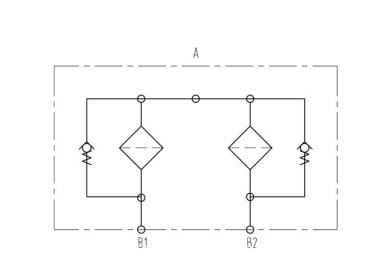 6. Photos